Official European reseller of Dethonray products
Dethonray.nl works with the official European distributor of Dethonray personal audio.
Personal Audio and experiencing good music while commuting or at home is gaining more attention.
The performance level of new products are getting at a higher level. At international fora, YouTube and within facebook groups, people can share information about the finest audio products within different budgets and price ranges.
Information about this niche / boutique products and brands is easy to find. Availability throughout European channels is often not that easy.
Dethonray.nl works with European dealers as well as shipping to clients. Dethonray.nl organizes shipping and support within Europe from the Netherlands.
We also plan to be present at leading Audio Shows where enthusiasts meet.
The brand and the company Dethonray was started a few years ago by Anson Tse.
Anson has worked for many years as lead designer and engineer for major brands in Digital Audio.
Dethonray is a small Boutique brand that distinguishes itself from the bigger and better known names with an approach that is completely focused on achieving the best sound.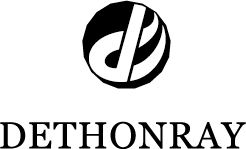 Interested? Go to our webshop!
Shop in Europe for fast and hassle-free shipping and no extra taxes or custom fees.